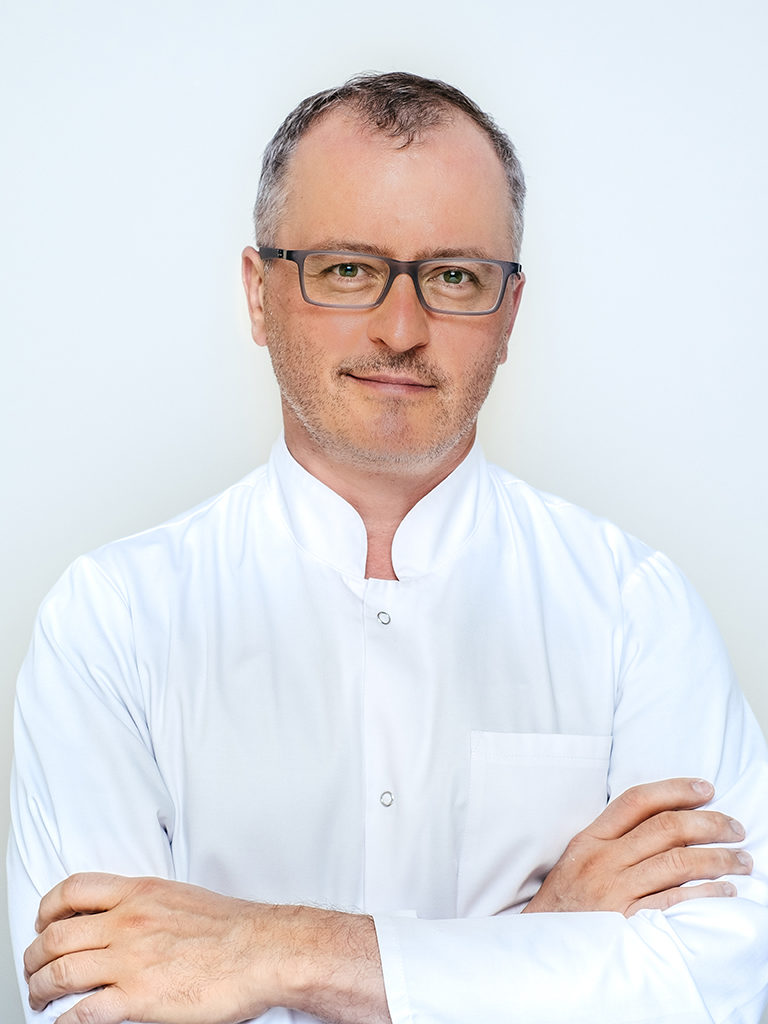 Adam Kaleciński, MD
Member of Polish Society of Dermatologic surgery and Aesthetic dermatology and Society of Polish Surgeons. Founder of Noa Clinic. He graduated Medical Academy in Wroclaw.
He interned in Clinic of General Surgery under the management professor Bogdan Łazarkiewicz in Wroclaw. His career started in Department of surgery in special hospital. In 1997 he got I degree of specialization on general surgery and started internship in Department of plastic surgery in Wroclaw. In 1997 he become a doctor Henryk Knakiewicz's assistant in private surgery clinic. In meanwhile he was a member of courses in plastic surgery and dermatology. He got certificate of using preparations Dermalive, Botox oraz Exoderm. In 2000 he went to France to do internship in plastic surgery and reconstruction clinic in Lille. In 2002 he got II degree of specialization in general surgery and then he started work in his own surgery office in Wroclaw.
In 2004-2005 he was in London, where he done internship in Queen Elizabeth Welewyn Garden hospital. In the same time he was working in his surgery office that he transformed into Noa Clinic.
Appointments
BOOK AN APPOINTMENT
Booking form
Use the form below and book an appointment for the treatment.
Contact
Welcome to Noa Clinic. We have prepared a wide and comprehensive range of surgical procedures just for you. The treatments are done under the guidance of a qualified team of specialists and using the latest generation equipment.
We offer two fully equipped operating rooms. We also have four comfortable and air-conditioned rooms, in which the patients can relax both before and after the procedure. We provide our patients with professional care throughout the recovery period.