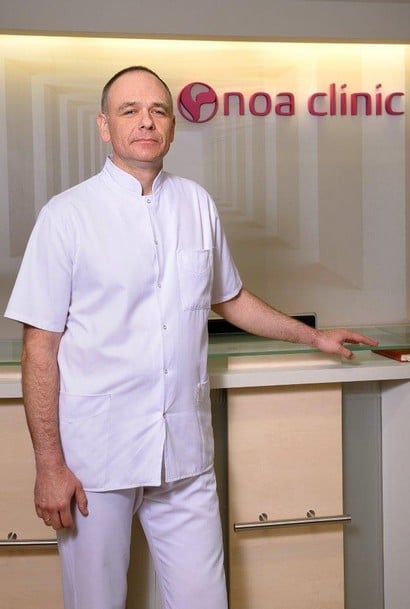 Janusz Orzechowski
Member of Polish society of surgery, Polish society phlebology oraz Polish club of hernia. He graduated Medical University in Wroclaw.
He started work in emergency ambulance service in Wroclaw. Then worked in hospital L. Rydygiera in Wroclaw about 11 years. In 1996 got first degree in specialisation of general surgery and second degree in 2000.
Three years later he got PhD and has been working in Regional Specialist Hospital in Wroclaw since 2004. Between 2008 and 2012 he was also working in LaserTown Clinic in Wroclaw, where was curing varicose veins with EVLT laser.
Appointments
BOOK AN APPOINTMENT
Booking form
Use the form below and book an appointment for the treatment.
Contact
Welcome to Noa Clinic. We have prepared a wide and comprehensive range of surgical procedures just for you. The treatments are done under the guidance of a qualified team of specialists and using the latest generation equipment.
We offer two fully equipped operating rooms. We also have four comfortable and air-conditioned rooms, in which the patients can relax both before and after the procedure. We provide our patients with professional care throughout the recovery period.